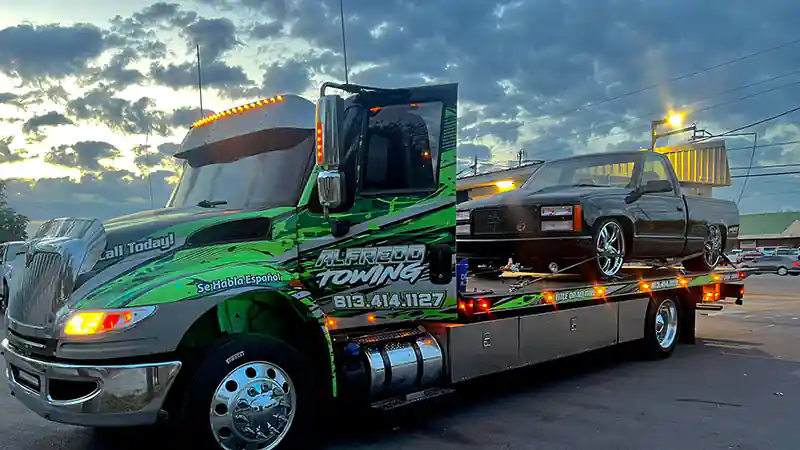 Alfredo Towing Services is the preferred towing company for many drivers in Tampa. This time a repeat customer called us for a light towing in Tampa. His car broke down in our home town plant city. Our tow truck arrived in 20 minutes. Very carefully our tow truck driver loaded the car onto the tow truck flatbed and towed it to the client's house.
The client thanked our tow truck driver for his charisma and professionalism performing the light towing service. Alfredo Towing Service leads towing in Tampa and near areas since 2016. We ask him to review this service in Yelp.
Light Towing Service
Alfredo Towing Services is 24/7 towing service and roadside assistance company. We provide light towing in Tampa and near areas. Our light towing in Tampa has a lot of prestige among Tampa Bay residents. Our tow trucks driver are trained and certified to perform any type of towing service and roadside assistance. Our tow truck fleet is modern, and allows us to tow even the heaviest vehicles.
If you ever need towing in Tampa don't hesitate to call us
Blog & News
Stay Up to Date with our latest news and articles
How to select the best towing Service Company? Without the right towing service company, you may be trapped on the road until a kind-hearted comes to your aid.