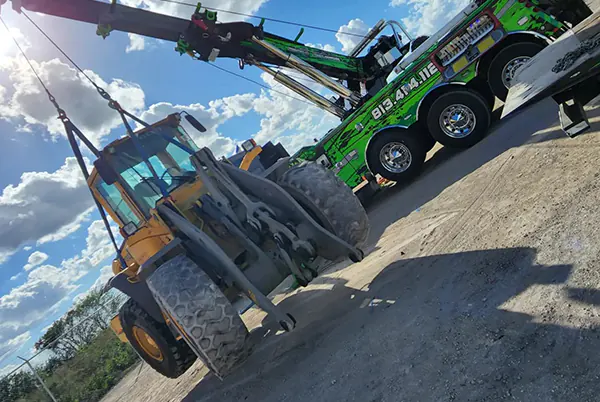 The customer called the towing service companies near Tampa. All the Towing Service Companies near Tampa he had contacted, replied that they couldn't provide the towing service due to the complex conditions of the terrain. When they called to Alfredo Towing Services Company at 813-414-1127 we loved the opportunity to tow that tractor. Our towing service company is specialized in heavy duty towing in Tampa and near areas.
We sent one of our tow truck. We arrived in 58 minutes because it was a remote location. Our tow truck driver executed the towing service, without damage the tractor. After lift the tractor to the tow truck the driver towed it to its destination safe. The client was satisfied with our towing service and the affordable price of towing the tractor.
Blog & News
Stay Up to Date with our latest news and articles
How to select the best towing Service Company? Without the right towing service company, you may be trapped on the road until a kind-hearted comes to your aid.
Help us to improve our company
Send your feedback about our towing services
Ask for a Towing Service Quote
Call at (813) 414-11-27 for roadside assistance in tampa