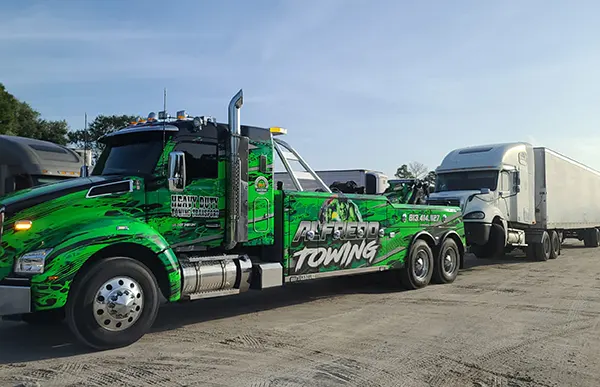 Heavy Towing Service in tampa
24 hour Emergency Towing for All Your Heavy Duty Needs
At Alfredo Towing Services, we specialize in providing reliable heavy towing services for a wide range of vehicles and equipment in the Tampa Bay area.
Our experienced team is equipped to handle all kinds of heavy tow trucks, including tractor trailers, dump trucks, box trucks, tow trucks, cement mixers, garbage trucks, tanker trucks, and construction vehicles.
We can also tow oversized vehicles such as buses and RVs, as well as heavy duty pickup trucks. In addition, we offer off road recovery, winching services, and transport services to meet all your heavy towing needs.
Our team is available 24 hour to respond to emergency towing needs, and we pride ourselves on our quick response time and dedication to safety.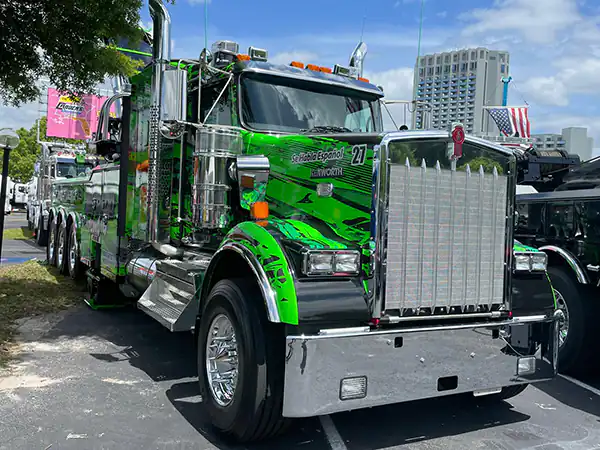 Quality Heavy Towing Service
Advanced Equipment, Skilled Operators, and Exceptional Customer Service
We take quality seriously at Alfredo Towing Service. Our team is trained and certified in the latest safety techniques, and we use only the best equipment and materials to ensure that our service is always reliable and effective. We also offer competitive pricing and flexible payment options, so you can get the help you need without breaking the bank.
We are committed to providing exceptional customer service. Our friendly and knowledgeable team is always available to answer your questions and provide you with the information you need to make informed decisions about your Tampa towing needs. With our commitment to communication and transparency, you can trust that you're in good hands with us.
Why Our Heavy Towing Service is Trusted by Customers
Competitive Rates, 24/7 Availability, and modern tow trucks
How to Request a Heavy Towing Service from Our Company
From Making the Call to Getting Back on the Road – We've Got You Covered
Heavy Towing Blog
Discover helpful articles and resources on heavy towing and transportation