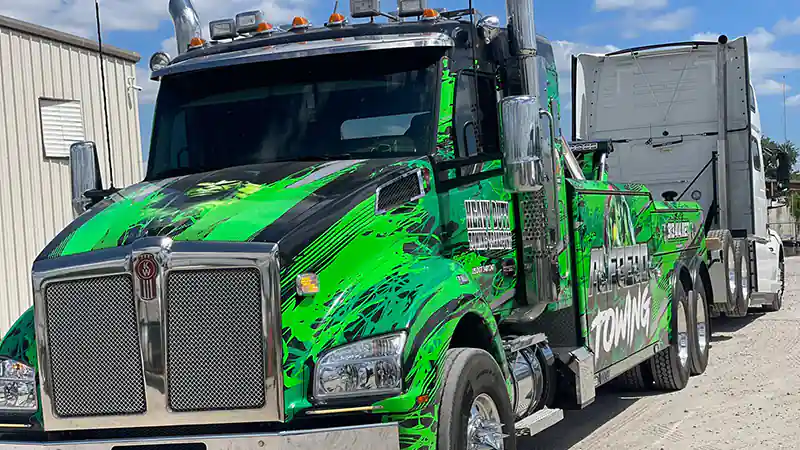 The driver of this new 2023 Volvo called us in the morning to request our towing service in Tampa. His Volvo wouldn't start so he decided to call Alfredo Towing Services to have a tow truck sent out as soon as possible. We assigned this towing service to a tow truck driver with 3 years of car towing experience in Tampa. A young and very professional boy.
For this towing service we decided on him because he also has 5 years of experience in roadside assistance service and there was the possibility that only a battery change or a jump start will be required.
The tow truck driver left immediately for the roadside assistance and the towing service, arrived in 15 minutes, checked the electrical system, the battery and the fuel level. The tow truck driver then decided to start with the towing service. He masterfully loaded and secured this new 2023 Volvo. The tow truck driver carried out the delivery to his destination without difficulties. The customer was satisfied with the towing service and thanked the tow truck driver.
Towing Service in Tampa
Our team of tow trucks drivers in Alfredo Towing Services provides exceptional customer service, and guarantee efficient towing services. We specialize in all types of car towing, including long-distance towing Service, heavy-duty towing Service, and motorcycle towing Service. Our team is available 24/7 to respond to any towing Service emergencies, and we take pride in being one of the most trusted towing Service companies in Tampa.
Blog & News
Stay Up to Date with our latest news and articles