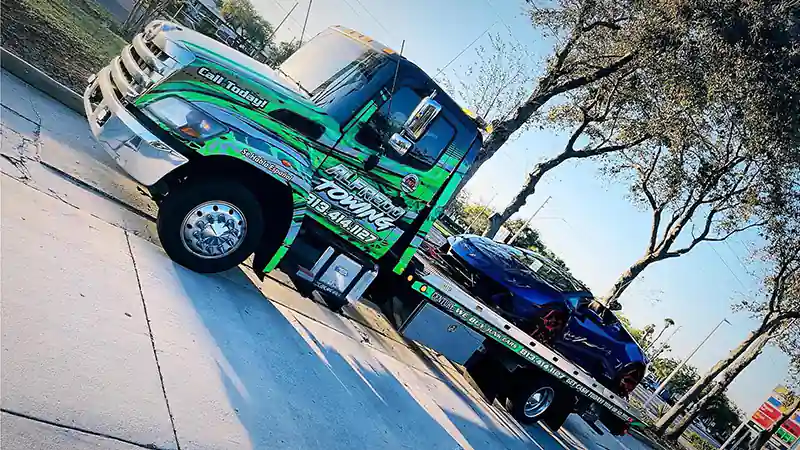 Alfredo Towing Services is a 24/7 Towing service and roadside assistance company in Tampa and near areas. Yesterday one of our suppliers assigned us a Lamborghini towing service. The customer was the owner of a Lamborghini that had electrical issues and was waiting for 3 hours for a tow truck company near him.

The client accepted our quote for this towing service and roadside assistance. We assigned one of our tow truck drivers with most experience in light towing services. This tow truck driver has been part of Alfredo towing services for 4 years. He is fully qualified and certified in light and medium towing services and roadside assistance; he was trained in car electrical system repair.

Our tow truck driver arrived in 18 minutes with the flatbed and specialized equipment necessary for the Lamborghini towing service and 21 minutes later the Lamborghini was secured in the tow truck to begin the towing service to Sarasota.

Only elapsed two hours from the call of our supplier until our tow truck driver completed the towing service, delivering the Lamborghini off the flatbed. The client expressed his agreement our towing service company, especially with the tow truck driver, due to his professionalism and ability. The client gave our towing service and roadside assistance five stars, highlighting the relation quality – price of the Lamborghini Towing service.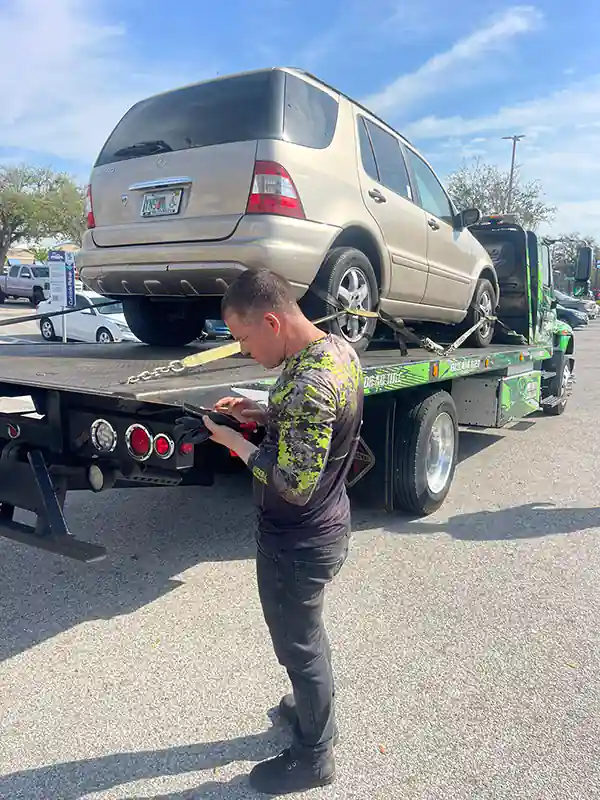 Tow Truck Driver
His Name is Leo Peña, a new tow truck driver at Alfredo Towing Services. Leo completed our training program to become a tow truck operator for towing service and roadside assistance. We thank Leo for becoming part of Alfredo Towing Services, the best 24/7 towing company in Tampa and near areas.Would you like to work with Alfredo Towing Services ? We offer full training and safety. Call Us at 813 414-1127.
Blog & News
Stay Up to Date with our latest news and articles
How to select the best towing Service Company? Without the right towing service company, you may be trapped on the road until a kind-hearted comes to your aid.