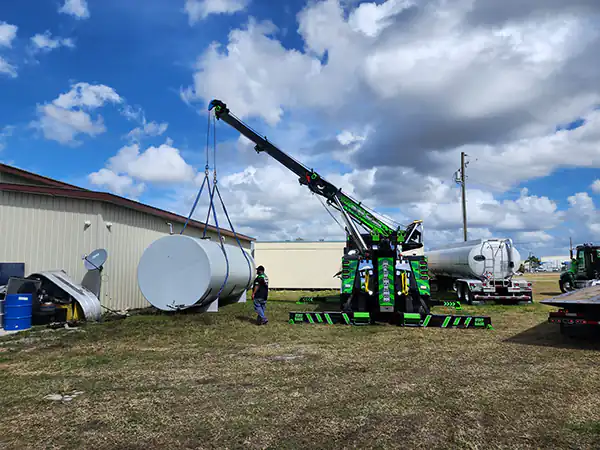 Alfredo Towing Services Company is the best towing company near Tampa. The original corporate identity of our tow truck fleet is popular in Tampa. Our towing company is specialized in heavy duty towing in Tampa.
That's why this new customer called to our tow company when he needed to move a giant tank from one side of the property to another.
We arrived in 25 minutes with one of our tow truck and other specialized equipment. With the right attitude, in less than 2 hours, Alfredo Towing Services got the job done.
Blog & News
Stay Up to Date with our latest news and articles
Help us to improve our company
Send your feedback about our towing services
Ask for a Towing Service Quote
Call at (813) 414-11-27 for roadside assistance in tampa