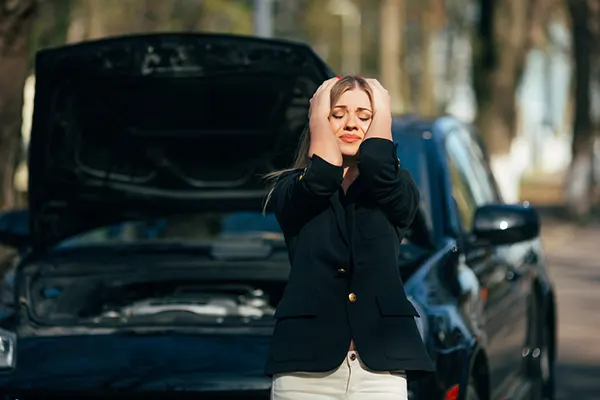 Roadside Assistance
What is Roadside Assistance About
Roadside assistance is a support service for drivers whose cars suffer breakdowns or accidents. Roadside assistance includes: car jump start, dead battery change, flat tire change, car refueling, towing service, or car unlocking. Roadside assistance is offered by insurance companies and private roadside assistance and towing companies.
Roadside assistance goal is to provide drivers help in case of breakdown or emergency situation on the road. It's a good idea to be ready for emergencies by keeping a basic emergency kit, including a spare tire, jack, jumper cables, and a warning triangle or flares.
Getting roadside assistance in Tampa
There are several options for roadside assistance and towing service in Tampa
These services offer assistance with issues such as flat tires, jump-starts, fuel delivery, and towing. It's best to check each provider's specific coverage, services, and pricing options to determine which the best fit for your needs is.
1

2

AAA (American Automobile Association)

3

4

Urgent.ly Roadside Assistance

5

6

OnStar by General Motors
What if you don't have roadside assistance coverage ?
Roadside Assistance and Towing Services Companies
If you don't have roadside assistance coverage through your car insurance, there are still a few options you can consider
1

Pay-per-use services: You can use pay-per-use services like Urgent.ly or OnStar to get help with a single breakdown.

2

Auto club memberships: Consider joining an auto club like AAA or Good Sam Roadside Assistance. These organizations offer various levels of coverage and benefits, including emergency roadside assistance.

3

Mobile app services: Some smartphone apps offer on-demand roadside assistance services. These apps connect you with local towing and repair services.

4

Warranties and vehicle protection plans: If you have a new car, it may come with a manufacturer's warranty or roadside assistance. Consider extending this coverage or purchasing a separate vehicle protection plan.

5

Personal savings: Consider setting aside funds specifically for car-related expenses, including unexpected breakdowns.
Cost of  Roadside Assistance Services near Tampa
Explore affordable roadside assistance services in Tampa
The cost of roadside assistance service varies depending on several factors, such as the provider, the type of plan or membership, the level of coverage, and the geographical location. For example, many car manufacturers offer roadside assistance as part of their new car warranty, which is typically included in the purchase price. Some car insurance companies also provide roadside assistance as an added benefit for policyholders. If you're not covered through a warranty or insurance policy, you can sign up for a standalone roadside assistance service.
The cost for this type of service ranges from around $50 to $150 per year, although prices can be higher for premium plans that offer more comprehensive coverage. It's important to carefully consider the level of coverage and the cost of a roadside assistance plan before signing up, as well as to compare different options and providers to find the best value.
don't want to call a roadside assistance?
Try it your self
If you don't want to call a roadside assistance service, you can try to solve the breakdown yourself by following these steps:
1

Safety first: Make sure you're in a safe location, with your hazard lights on.

2

Identify the issue: Try to diagnose the problem by checking the engine, tires, battery, or any other visible components.

3

Check your owner's manual: Your vehicle's manual may have troubleshooting tips for common problems.

4

Use available resources: Your smartphone can be a valuable tool, you can use it to search for information on the specific issue you're experiencing, or to find tutorials on YouTube.

5

Basic tools: Make sure you have basic tools such as a jack, spare tire, and wrench in case of a flat tire.

6

Call a friend: If you're unable to solve the issue yourself, consider calling a friend who may be able to help or has some mechanical knowledge.

7

If the problem is serious or beyond your abilities to repair, it may be best to call for professional help.
keep a basic emergency kit
It is a good idea to be prepared for emergencies
It's always a good idea to be prepared for emergencies by keeping a basic emergency kit in your car, including a spare tire, jack, jumper cables, and a warning triangle or flares. A roadside emergency kit is a collection of items stored in a portable container that can be used to address common issues that may arise during a road trip, such as a flat tire, dead battery, or engine trouble. A typical kit may include items such as:
1

Jumper cables

2

Tire jack and lug wrench

3

Portable air compressor

4

Tire pressure gauge

5

Reflective warning triangles

6

Flashlight with extra batteries

7

Basic tools (such as pliers, screwdrivers, and adjustable wrench)

8

First aid kit

9

Blanket

10

Bottled water and non-perishable snacks.